Just opened my necklace package, it is perfect thank you so much, it brought tears to my eyes! Jacqueline
I'm so impressed with the quality of the bracelet, it's so beautifully made and flawless! The service and every detail from start to finish was brilliant. Sophie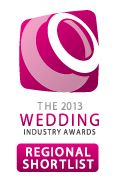 I loved the earrings and bracelet. They totally matched my dress and hair accessories. Your quality and customer service are second to none!
Serwah
Handmade Wedding Jewellery, Occasion Jewellery, Bridal Jewellery and Prom Jewellery from Bridal Designs Wedding Jewellery U.K
At  Bridal Designs Wedding Jewellery the customer is our priority, we work to make your wedding day even more special. All our handmade crystal and pearl bridal and occasion jewellery is handcrafted in the U.K. using the best materials, sparkling Swarovski crystals , lustrous Swarovski pearls and stunning Sterling silver.

Our Wedding Jewellery includes Bridal earrings which can be made with post and butterfly or hook ear fastenings, wedding pendants come with a choice of chain length, wedding bracelets and bridal necklaces can be made to your chosen length. You can select colours of Swarovski crystals and pearls to compliment your colour scheme.

Our jewellery isn't just for weddings, it will sparkle at any special occasion – parties, anniversaries, birthdays or Christmas.

At  Bridal Designs we pride ourselves on our customer service, whether you are searching for special occasion jewellery, bridal accessories , a bridesmaid's gift, or party jewellery we will work with you to ensure you find your perfect wedding accessories.
I received my gorgeous necklace yesterday.  I would just like to say THANK YOU so very much. From opening the lovely box and finding that some of the money went to an excellent charitable cause,  to opening and finding my beautiful necklace, what a beautiful shopping experience.  I can honestly say the best Customer Service I have ever had.
Angela